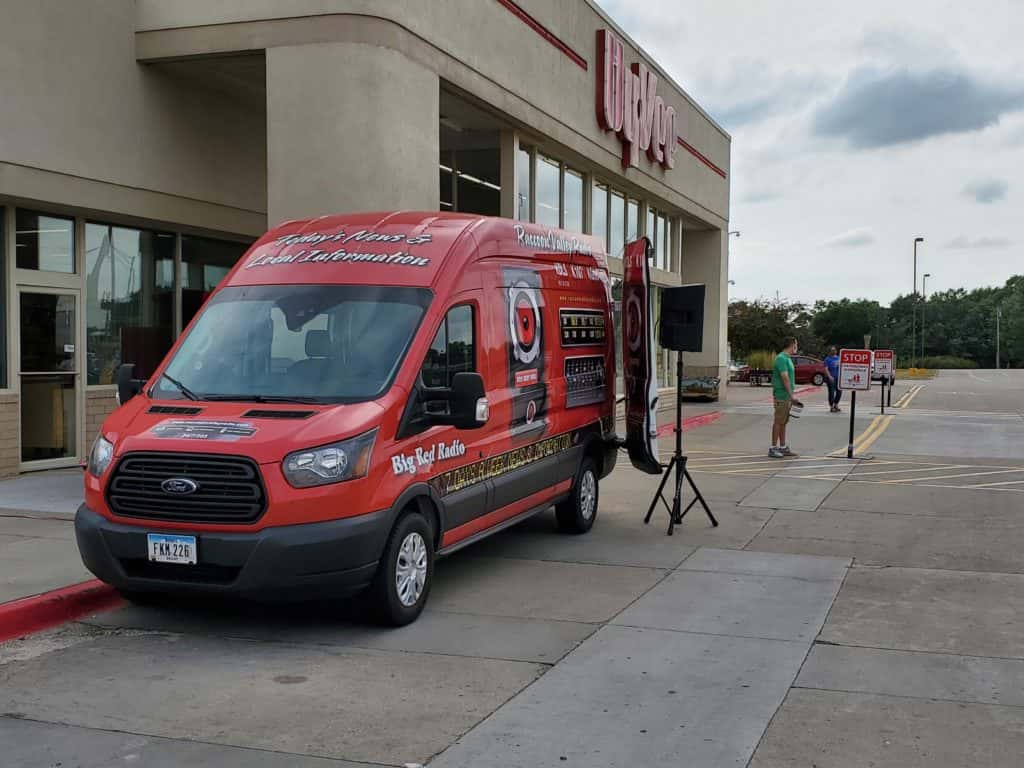 Big Red Radio Broadcasting in Perry Fareway tomorrow for Fireworks Drive | Raccoon Valley Radio
The annual Perry Chamber of Commerce fireworks fundraiser from July 4 continues through Saturday, and Raccoon Valley Radio will once again help spread the word with a live broadcast tomorrow.
Big Red Radio will be on duty from 11 a.m. to 1 p.m. Friday at Perry Fareway, reporting live, playing music and providing sound services. We will also have the privilege of live streaming the conclusion of the first Big Boom Bracket battle, including the presentation of the winner receiving a face pie. Perry Chamber manager Lynsi Pasutti notes that every aspect of the event supports the annual fireworks campaign and she is grateful for the radio station's help. "The Big Red (Radio) will be there, so pumping up some tunes and some live broadcasts. And so we'll be there to build that energy around the fireworks and encourage people to donate. So (we remind them) that the roundup is this week. "
The grocery bill collection promotion runs through Saturday at Hy-Vee and Fareway stores in Perry. This involves customers rounding their totals at the checkout to the nearest dollar or more, with the remainder going to fundraising. Online voting also continues until noon tomorrow for the Big Boom Bracket battle, with the final between Hulgan Plumbing and Heating owner JP Hulgan and Perry DMACC director Eddie Diaz. To learn more about these and other topics about Perry Chamber, click the link below to listen to the recent Perry Fareway Let's Talk Dallas County program with Pasutti.
https://www.raccoonvalleyradio.com/2020/06/29/lets-talk-dallas-county-6-29-2020-lynsi-pasutti/