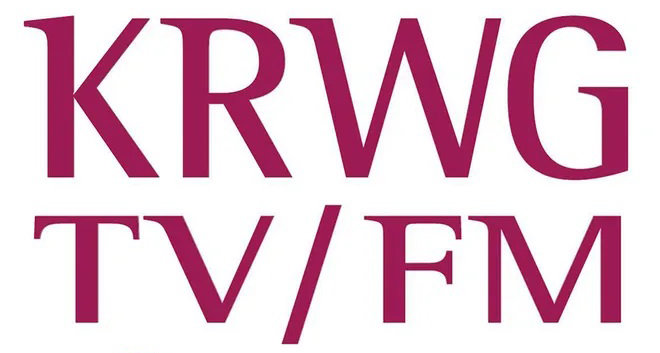 NMSU's KRWG Wins Broadcast Awards for Election Coverage, Named Radio Station of the Year
By Minerva Baumann, Head of Media Relations NMSU Communications
New Mexico State University's public broadcasting station KRWG has won nine awards, including Radio Station of the Year for KRWG-FM at the New Mexico Broadcasters Annual Broadcasting Excellence Awards Association (NMBA).
"These awards represent the collective efforts of the most talented and hardworking people I have had the chance to work with," said Adrian Velarde, Managing Director of Public Media at KRWG. "The pandemic only threw curved balls at them, but they adapted and rose to any challenge. I am more than proud of their work.
The NMBA selected the 2021 winners from works submitted by New Mexico broadcasters statewide for work completed in 2020. KRWG competes statewide for the television category and in the large market category for the radio.
KRWG's Director of Public Media Content Fred Martino received the award as the 2020 KRWG Election Coverage Producer and Presenter in the Television category, a statewide award. This award is shared with Christian Valle, director and producer, and Joe Widmer, co-producer of the programs.
"We produced 14 candidate forums for the 2020 election, which was a record for KRWG-TV," Martino said. "This of course was extremely important because for the most part people weren't able to have candidate forums in person. Perhaps this was the only chance voters had to hear from the candidates on a range of important issues. I was also proud of the addition of our hour-long "Voice of the Public" phone show.
Martino received an award in the radio category for the specialty show for "Voice of the Public: Coronavirus Update" and another award for a radio talk show or interview for "Frontline: The Choice 2020".
KC Counts, director of broadcast operations for KRWG-FM, received five radio awards in the Breaking News, Continuous Coverage, Sports Show or Interview and News Presenter categories. Counts also submitted the television newscast for the night of the June primary election, which won the radio station's award.
The NMBA 2021 convention is slated for September 24, which will include presentations of the Excellence in Broadcasting Awards.
The NMBA is a non-profit corporation established in 1951. Its membership includes radio and television stations, as well as other community members with an interest in statewide broadcasting. For more than six decades, the organization has promoted the standardization of broadcasting customs and practices in the best interest of the public and the broadcasting industry.